Our Auckland Head Office
Phone: 09 915 9500
Fax: 09 915 9581
Email: customerservice@propharma.co.nz
Funded Vaccines Toll Free 0508 482 224
Postal:
P.O. Box 62-027, Sylvia Park, Auckland 1644
About Us
In business for over 120 years, ProPharma is the only national pharmaceutical wholesaler in New Zealand, with more than 250 staff operating from 8 branches nationwide. Our size certainly gives us an advantage in terms of synergies and efficiencies...
but what we rely on to set us apart is customer service and the 'Can Do, Will Do' attitude of our staff.
As well as being experts in logistics, the ProPharma finance, customer service, administration and IT teams play a vital role within the company. ProPharma staff are served by a robust, integrated and efficient computer system that handles over 3,000 orders every day.
Loyal support by customers is generously rewarded. Terms of trade continue to benefit those who order efficiently and in volume. There are also preferred payment incentives, different billing cycles and our partnership with American Express provides an opportunity to turn business expenses into exciting lifestyle rewards.
Good service and stock levels, prompt delivery, efficient ordering systems are at the heart of our wholesale business, but we have always been seen as much more than a supplier to pharmacy with a long history of sponsorship including the Gold Sponsor of the Primary Healthcare Awards, financial assistance to new and existing pharmacy owners or those developing their business and an increasing number of value-added services.
These include:
Free pharmacy brokerage
Staff placement
Pharmacy valuation services
Marketing and promotions
Special buying arrangements • Professional support and onsite visits
Procurement service for hard-to-get items • Information and electronic supplier reps' order management
ProPharma is a Recognised Training Site for undergraduate students from the University of Auckland School of Pharmacy • Networking events with industry relevant key note speakers
PharmaLines monthly trade magazine, offering monthly specials – New Zealand's only nationwide promotional magazine for pharmacy.
ProPharma's aim is to be the company of choice for customers, suppliers and staff and welcomes enquiries from New Zealand based pharmacies and health services that are looking for a competitive wholesale service provider.
Our Values
ProPharma is part of the Healthcare division of EBOS Group.
Every day, we work behind the scenes delivering healthcare products and services that help people live better lives.
Our diverse group of businesses form the backbone of the healthcare industries in Australia and New Zealand.
Like individual vertebrae, we may all move and work independently, but we're all moving for the same purpose: we're connecting communities to care.
We've been doing this since 1845 in Australia, when FH Faulding opened his first pharmacy in Adelaide and since 1846 in New Zealand, when H F Stevens started in Christchurch.
While much has changed since then, one thing has stayed the same: we are still a leading light in healthcare.
Now is the time for us to look up and around.
To recognise that we're all part of something bigger.
That real power lies in our collective impact.
That we're all united by our purpose of connecting communities to care.
And that our shared values guide us and the decisions we make every day.
We seek to:
Be customer-driven;
Grow stronger together;
Be brave and innovate;
Do it with care; and
Strive for excellence.
By living these values, with our purpose to unite us and light the way, we'll continue to empower people, so they can live better lives.
Together, we are the Healthcare division of EBOS Group.
We're connecting communities to care.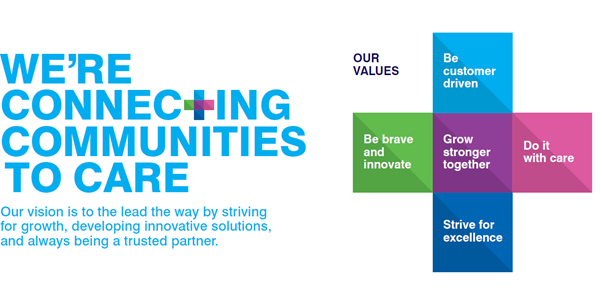 Distribution Centres
Whangarei
Phone: 09 438 9519
Fax: 09 438 9681
Nelson
Phone: 03 547 6451
Fax: 03 547 6455
Hamilton
Phone: 07 957 8199
Fax: 07 957 3840
Christchurch
Phone: 03 962 0801
Fax: 03 389 5459
Palmerston North
Phone: 06 952 0039
Fax: 06 952 0035
Dunedin
Phone: 03 474 9150
Fax: 03 474 5061
Wellington
Phone: 04 576 1830
Fax: 04 576 1811